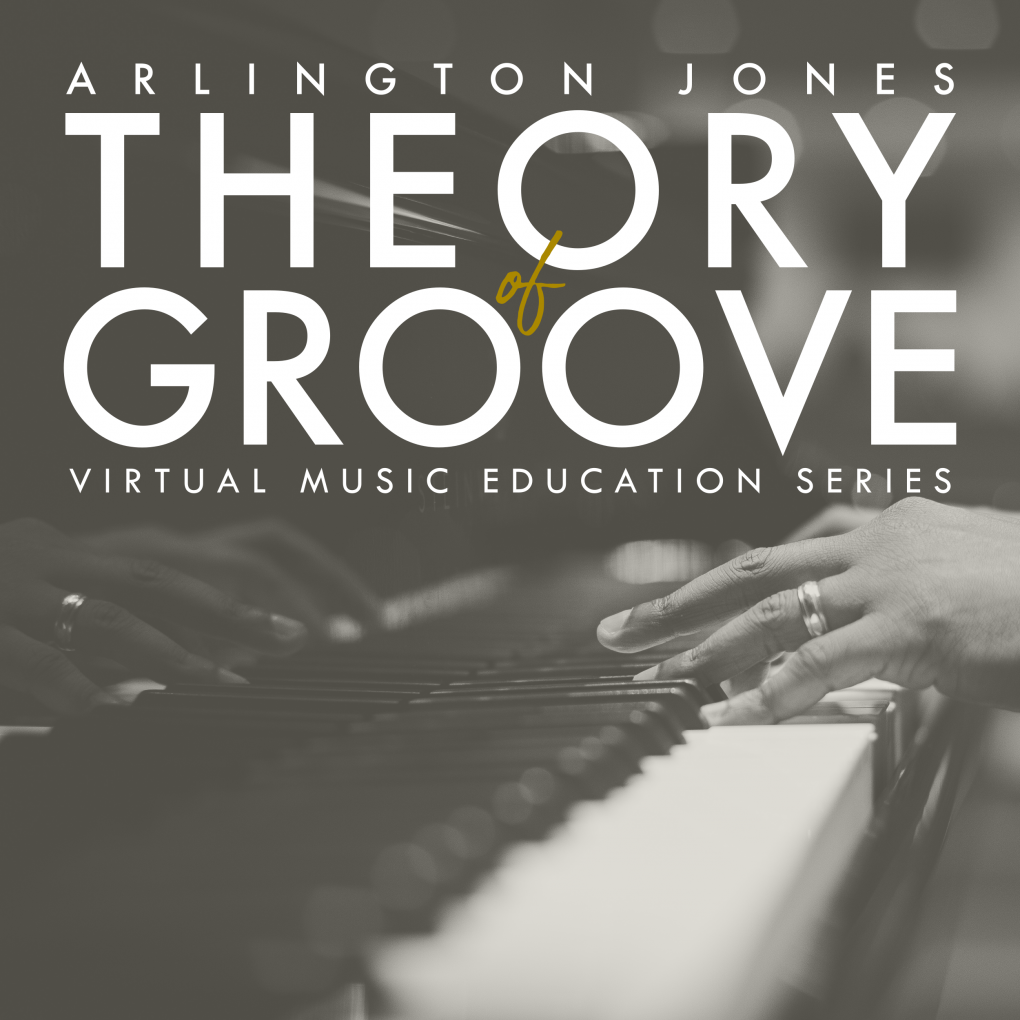 COMING SUMMER 2021
Unlock your groove with Arlington Jones! Register here for this all new virtual series starting June 22, 2021!
---
ABOUT THE BOOK
Arlington Jones Presents
THE WAY I HEAR IT™ JAZZ PIANO TECHNIQUES
Throughout my years of teaching and touring, I've met a lot of people who have expressed the desire to be more creative in their piano playing. Many pianists wish they could improvise and don't know how to begin. Others long to understand how to spell and play "big" chords as well as how to use them in a performance. Some just want a few techniques to enhance their existing knowledge.
The Way I Hear It™ Jazz Piano Techniques is for intermediate to advanced piano students. Even if you are not trying to become the next great jazz pianist but want to become better at playing the piano, you can use jazz techniques to help expand your knowledge and apply it to whatever style of music you want to play. My goal is to give you more creativity, a better sense of music theory, and an ability to feel comfortable enough to improvise at any level. More importantly, I intend for you to have fun while doing it!
The Way I Hear It™ Jazz Piano Techniques can also be a useful tool for piano teachers. If you are interested in introducing jazz piano and improvisational techniques to your students, then this book and class is for you too! Here's an article I wrote for Kjos Piano News called "When and How Should I Start Introducing Students to Jazz?".
The Way I Hear It™ Jazz Piano Techniques Overview
Chord extensions, substitutions and alternate chord progressions (especially the ii-V-I progression which is one of the most important progressions in jazz)
Practice techniques for piano improvisation in every key
Learn to play chords in your left hand
Practice techniques that will improve your groove, concept of rhythm, and knowledge of chords
Learn to find your groove with the metronome
Gain a better understanding of basic music theory
Relinquish your fear of music theory and improvisation
Includes original compositions for music reading practice and piano performance.
Click HERE to see & hear sample exercise
ORDER THE BOOK
THE WAY I HEAR IT™
JAZZ PIANO TECHNIQUES BOOK
Intermediate/Advanced
| Format | | Cost | |
| --- | --- | --- | --- |
| Hard Copy | Out of Stock | $40.00 | |
| Digital Version | In Stock | $35.00 | BUY HERE |
**PLEASE NOTE**
Read notice below before purchase.
ORDER & SHIPPING INFORMATION
Please allow at least two weeks for hard copy book processing and delivery. Shipping will be calculated in cart. Shipped via USPS Priority Mail. Domestic (1-5 business days). International (6-10 business days, subject to international processing delays). Tracking included.
MASTER CLASS REGISTRANTS: To avoid separate purchases, book order can be combined with master class registration.

WANT TO BUY THE BOOK IN BULK? Contact us for special order pricing.

This book & master class are not recommended for beginner piano students. For beginners, I recommend my piano book, At Play. Visit the SHOP for more information.
BOOK ERRATA
Here you will find the most current corrections for this publication.
Book Errata Overview
Page 88
Page 144
THE MASTER CLASS
The Way I Hear It™ Jazz Piano Techniques Master Class with Arlington Jones provides interactive, hands-on opportunities to try some of the techniques at the piano, ask detailed questions, and get instant feedback! This master class is scheduled and hosted by Arlington Jones at various locations. Registration includes book purchase option.
Please check back for dates, locations & pricing information for the next master classes. Join the mailing list to get updates.
PRIVATE MASTER CLASSES
If you are a piano teacher, piano association, school, college, church, or music organization, bring Arlington Jones and The Way I Hear It™ Jazz Piano Techniques Master Class to you and host at your own location. We also offer master classes for ensembles and composers.
Contact us to schedule a master class for your group.
OTHER MUSIC EDUCATION SERVICES
Arlington Jones offers the following music education services:
Performance Workshops
Music business discussions for music students
Piano Techniques Coaching (private or group sessions)
Guest lectures
I Can Improvise™ Youth Concerts
Contact us to schedule our specialized music education services.