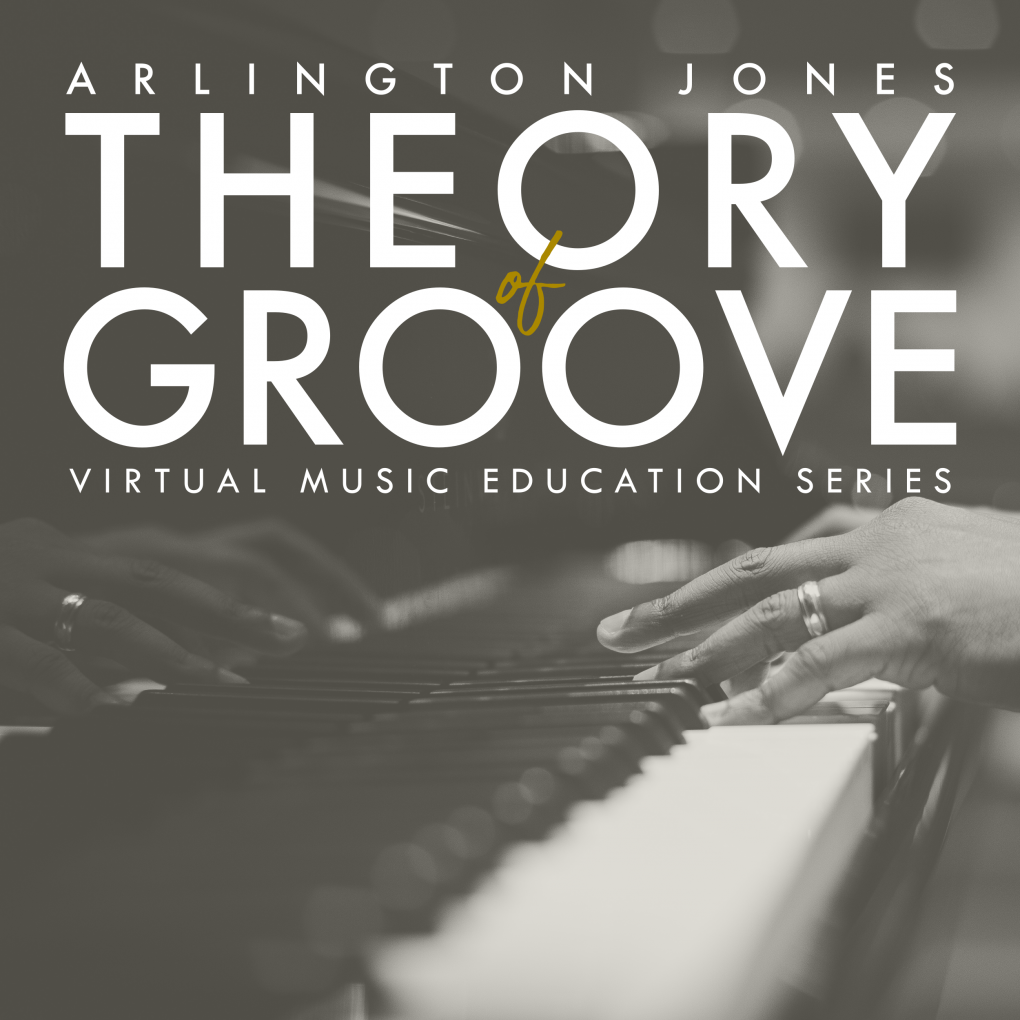 Want to groove like Arlington Jones? Find out how he does it!
Arlington Jones introduces Theory of Groove, an all-new virtual music education series featuring his groove exercises to enhance your knowledge of chords, concept of rhythm, understanding of basic music theory, groove with the metronome, and left hand techniques. The goal is to help you grasp his "think & play" strategy, designed to build and expand your music brain for better execution in practice and performance.
Group sessions will be interactive with Q&A and topics will vary. Register now to join Arlington for one or more sessions. Register for the 6-week bundle and receive a 15% discount. Attendees who participate in all 6 sessions will receive a participation certificate. Registration is non-refundable.
Summer 2021 Registration
Date
Session
Cost
Register
June 22-July 27
Week 1-6
$153


$180

Promo ends
6/22/21 6:30pm CDT

June 22
Week 1
$30

Session Closed

June 29
Week 2
$30

Session Closed

July 6
Week 3
$30
Session Closed
July 13
Week 4
$30

Session Closed

July 20
Week 5
$30

Session Closed

July 27
Week 6
$30

Session Closed
WHEN
Sessions on Tuesday evenings,
6:30 PM – 7:30 PM (CDT)
June 22, 2021 – July 27, 2021
WHERE
Virtual session access instructions will be provided prior to sessions.
WHAT WILL YOU NEED
Required: computer/mobile device with camera and internet access
Recommended: piano or keyboard, metronome or metronome app, notetaking materials, Arlington Jones Presents THE WAY I HEAR IT™ JAZZ PIANO TECHNIQUES Book (Learn more here about book & purchase options)